| | |
| --- | --- |
| Quick Find | |
| | |
| --- | --- |
| Specials | |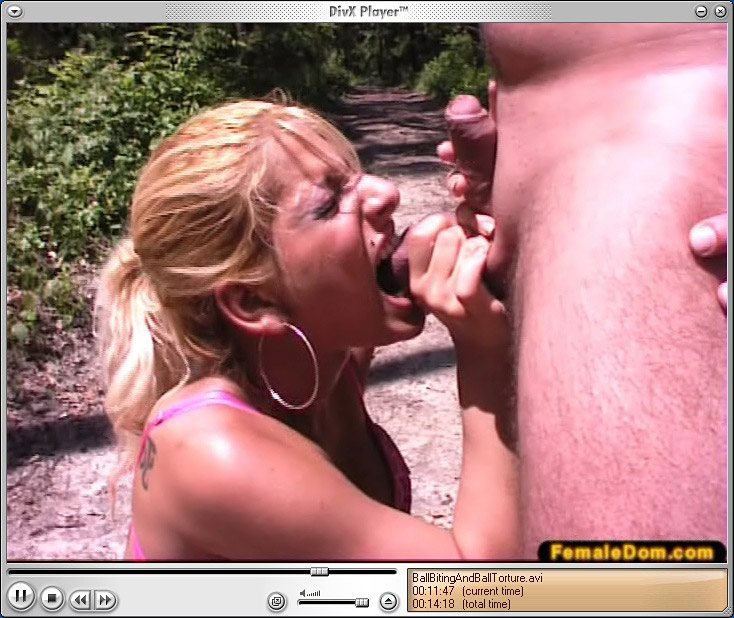 Ball Biting And Ball Torture
€11.99
€10.00

| | |
| --- | --- |
| Bestsellers | |
| | |
| --- | --- |
| Information | |
You have 0 orders in your cart
| | |
| --- | --- |
| FAQ | |

Q: How long does it take before i receive my order for DVDs and VHSs ?
A: It normally takes between 3 to 10 buisness days but it all depends on your own postal service.
We ship the orders on the following buisness day upon order and after that the package leaves the
country within 24 hours.
Q: It has been more then 10 buisness days by now and i dident get my order what should i do?
A: Please use the contact form on our site to write us with your purchase info.
Q: I purchased a video clip but dident get a email with my login information?
A: You should have recived 2 emails after you finished the checkout.Try and look at the email address that you
used when you created your profile here on the page.The information is not going to the one you typed in on the
checkout page but to the one you choose when you created a account.
Q: How do i download the file?
A: You should login using the information you got when you purchased it.After you login on the front page
you will be reirected to your own personal download page with all your video clips listed ready to download.
Q: How should i watch the clip after i downloaded it?
A: you should use any media player that can play standard MPG1 files such as Windows Media Player or
the free realplayer from www.real.com .
Q: I have another problem what should i do?
A: Please use the contact form and write in details what the problem is and we will get back to you ASAP!
Best Regards
FDMovies.com